Energy Business Group and Public Utility Group
---
P resently, providing Internet service has become a basic public utility, since the Internet is an important influence upon the nation. Internet has spread itself into all areas of the country, where people are easily able to access high-speed Internet at all places and times. As a result, this enhances the development of economy, politics, and society. Additionally, it helps in saving energy and the environment, and can even assist in the decrease of deforestation, as trees are the imperative resource of water supply, food, and the world's energy. In a nutshell, effective management while reducing energy usage can actually happen through Internet technology.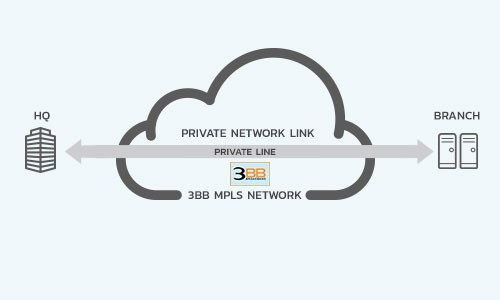 3BB IPMPLS Leased Line
Private network service for medium and large corporation that is looking to connect national branches by giving services via Core Network with the latest MPLS technology (Multiprotocol Label Switching-Virtual Private Networks). It allows your corporation to connect internally through private network as if it is certified the Quality of Service (QoS), as well as, effectively support long-distance usage such as file-sharing (video and voice) or any application program along with 24-hours engineers and service center to serve your corporation.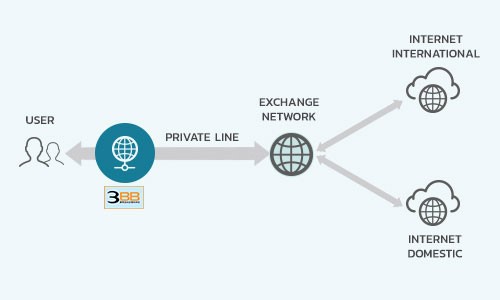 3BB Internet Leased Line
High speed Internet service for corporation that is looking for stability and maximum speed with unlimited amount of sending-receiving information, along with services via Fiber Optic system, which cover Bangkok territory and nationwide. Internet Leased Line provides direct connection (Non-Sharing) both domestic and International with high security system and an all-rounded solution that best serves each corporation's specific needs as well as 24-hours engineers and service center to serve your corporation.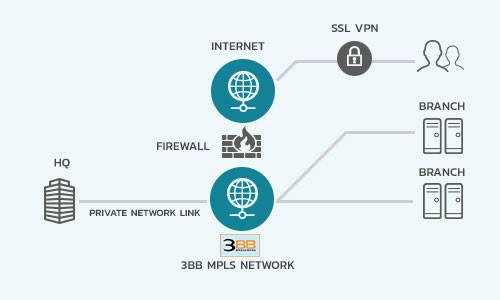 VPN
3BB VPN (Virtual Private Network) a service for connect your office group to access resource in center office. For use to share or remote any where any time. User can connect to Virtual Private Network by Internet network or directly (Private MPLS Network)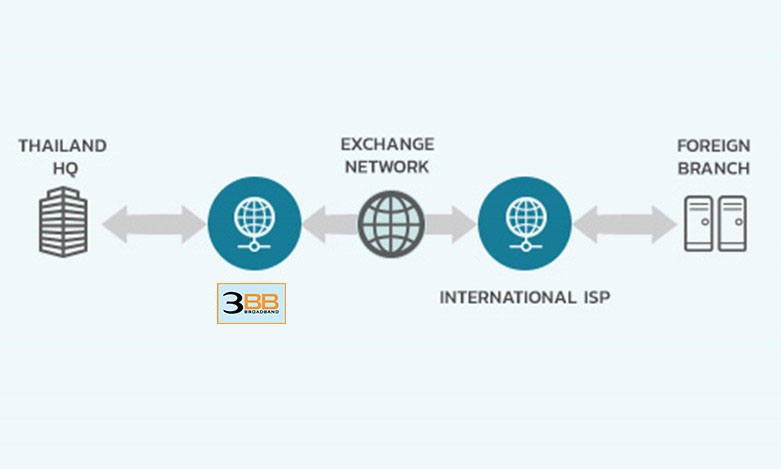 3BB Internet Gateway
3BB Internet Gateway is direct link (Private) to foreign country. This service guarantees speed & quality, and service has high security.
---
---
---