Financial Business Group
---
I t is heartwarming… in terms of financial security technology, while we are able to fulfill the needs of customers and their confidence through a highly safe system of modern technology, being the MPLS. Service of this technology is provided all over Thailand, through multi-access, which supports information transferring at the maximum speed, as demanded among banks. We also present a modern telecommunication system, being the NGN (Next Generation Network), which reacts and responds effectively with the call-center system.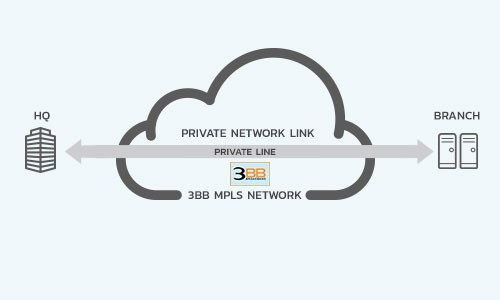 3BB IPMPLS Leased Line
Private network service for medium and large corporation that is looking to connect national branches by giving services via Core Network with the latest MPLS technology (Multiprotocol Label Switching-Virtual Private Networks). It allows your corporation to connect internally through private network as if it is certified the Quality of Service (QoS), as well as, effectively support long-distance usage such as file-sharing (video and voice) or any application program along with 24-hours engineers and service center to serve your corporation.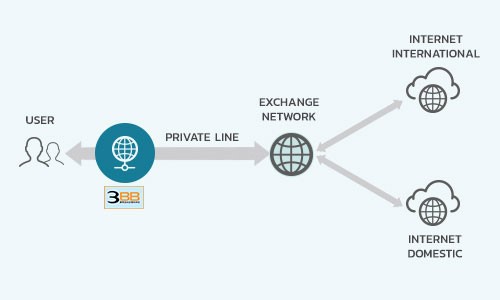 3BB Internet Leased Line
High speed Internet service for corporation that is looking for stability and maximum speed with unlimited amount of sending-receiving information, along with services via Fiber Optic system, which cover Bangkok territory and nationwide. Internet Leased Line provides direct connection (Non-Sharing) both domestic and International with high security system and an all-rounded solution that best serves each corporation's specific needs as well as 24-hours engineers and service center to serve your corporation.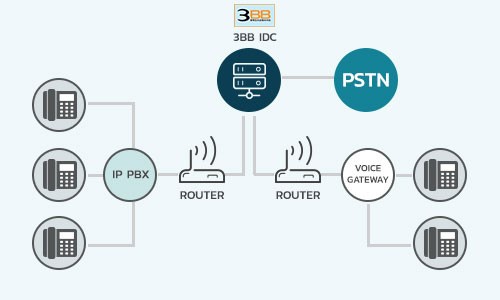 SIP Trunk
SIP Trunk is a new modern telephony service ,like a ISDN-PRI service. SIP Trunk used standard SIP Protocol for communicated on IP network. It work on IP PABX, SIP Server, Call Manager and Hosted (Cloud PABX)
---
---
---